Management idea
YUJUN were major in each trade mark Turbo pump overhaul, recommend the best keep in good repair and keep in touch with Taiwan related to property, give our customers the best quality of things, the faster service and cost low price. We also want to make a breakthrough of technology in Taiwan, and we believe "Abroad factory can do, we also can do best" prevent from abroad factory monopolization the marketplace. We were hold the technology independence and do we best to let customers gains "cost down".
Major in each trade mark Turbo pump overhaul& Middle Ages business
Pfeiffer Series, Leybold Series, Osaka Series, Seiko Seiki Series, Akatel Series, Ebara Series, Shimadzu Series, Mitsubishi Series, Varian Series, Ulvac Series, Rigaku Series,......each trade mark
※Turbo pump overhaul & Middle Ages business※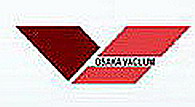 Turbo pump overhaul flow path
●   Complete Decontamination and Cleaning
●  Analyzation and inspection   
●  All Seals, Bearing and wick/grease plugs replaced
●  Reassembly with ceramic bearings
●  Dual-Plane dynamic balancing
●  72-hour quality control test(Startup Time,speed, noise Ultimate Pressure...)
Contact Information
COMPANY NAME:YUJUN COMPANY
CONTACT PERSON:Jimmy Chang
EMAIL:jimmy@yu-jun.com.tw
MOBILEL:0910-591176
TEL:+886-4-8373658
FAX:+886-4-8373502
YUJUN also have each trade make, new amd middle ages turbo pump to Sale and Rent business , greet with joy to negotiates by telegram inquires.